Epidural steroid injections (ESI) are used to treat severe pain in the cervical, thoracic, and lumbar areas of the spine. The steroid injection is made up of a corticosteroid and an anesthetic numbing agent and is delivered into the spinal nerve. It is typically a solution that allows for healing and rehabilitation of the spine, as it works to reduce inflammation and swelling. ESI can also be a treatment for chronic pain that has continued to elevate over time and is not improving with other forms of treatment. At Lewis Pain Management in Frisco, TX, Dr. Jerry Lewis provides ESI to help alleviate spinal pain that can be caused for numerous reasons. As part of an effective treatment plan, an epidural steroid injection may be able to provide you with the relief you need while your body is healing from an injury. Learn more about ESI by contacting our office today.
There are several conditions that can cause severe pain in an area of the spine, including spinal stenosis, spondylolysis, a herniated disc, a degenerative disc, sciatica, or as a result of trauma or injury. ESI can help provide relief from inflammatory conditions and can help ease pain to allow patients to complete physical therapy. The main goal of ESI is to provide pain relief so that individuals can resume their normal activities and perform rehabilitation exercises. Dr. Lewis can discuss with you about the benefits of ESI and how it may able to provide effective pain relief.
Dr. Lewis performs transforaminal ESI under general anesthesia. Using x-ray technology, he inserts the needle into the epidural space and uses the x-ray monitor to guide it towards the inflamed nerve root. For transforaminal ESI, the needle is placed to the side of the vertebra and for this method, one side at a time is treated. After the needle is correctly positioned, Dr. Lewis will inject the steroid medication and then remove the needle.
Following the ESI procedure, patients may need some time to fully wake up from the anesthesia. They may also need to be monitored for some time before they can be allowed to leave, and they must have a responsible adult drive them home. Patients may experience some soreness around the injection site and can take over-the-counter pain medications, such as Tylenol, to help relieve any discomfort. Results may take some time to appear and patients should be mindful of their pain levels in order to evaluate the effectiveness of the procedure for their specific condition. In some cases, patients may need to receive additional ESI treatments in order to achieve optimal results.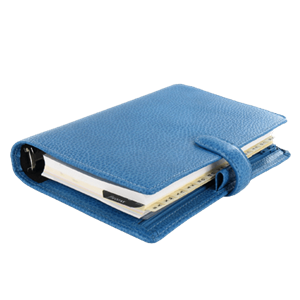 Spinal conditions or injuries can be extremely painful and make it difficult to heal properly. With ESI, individuals can experience pain relief in order to resume their daily life and complete rehabilitation. Contact our Frisco, TX office today to learn more about ESI and schedule a consultation with Dr. Jerry Lewis.
Related Procedures