About BOTOX for Medical Use
Many people recognize BOTOX as a cosmetic treatment for wrinkles, but it can be used for several other forms of treatment that are not cosmetic. At Lewis Pain Management in Frisco, TX, Dr. Jerry Lewis uses BOTOX to help combat migraines, excessive sweating, and muscle spasms in various areas of the body including the hips, neck, arms, etc. BOTOX works by blocking signals from the nerves to the muscles. For migraines, BOTOX blocks the release of the chemical involved in pain transmission, which then prevents the activation of pain networks in the brain. To treat sweating, BOTOX blocks the secretion of the chemical that is responsible for activating the body's sweat glands. BOTOX for muscle spasms works by blocking neural impulses to the muscles allowing the muscles to relax. To learn more about the medical uses of BOTOX, contact our Frisco, TX office to schedule a consultation.
Candidates for BOTOX can be an individual suffering from chronic migraines, excessive sweating (hyperhidrosis), or severe, chronic muscle spasms. Muscle spasms can be caused by several different factors including if the muscle is overused, tired, previously injured, or strained. They can also be caused by neurological diseases such as Parkinson's disease. Prior to receiving BOTOX injections, Dr. Lewis will evaluate your medical history and current symptoms to determine if it is the right remedy for you.
BOTOX injections are completed as an in-office procedure at Lewis Pain Management. The injection site will be cleaned, and in some cases, numbing cream can be applied. Dr. Lewis will then inject the BOTOX into the troubled areas. The amount of injections and units of BOTOX needed depends on the area being treated. Following the procedure, Dr. Lewis will provide any after-care instructions required to help create optimal results.
Final results for BOTOX can take up to 3 – 4 days to appear. The longevity of the results may vary from person to person and can depend on the area treated. Most often BOTOX can last about 3 – 6 months. Dr. Lewis will discuss with you about attending follow-up appointments to help maintain your results. Side effects after receiving BOTOX are rare, but if you notice any abnormalities relating to your procedure contact our office immediately.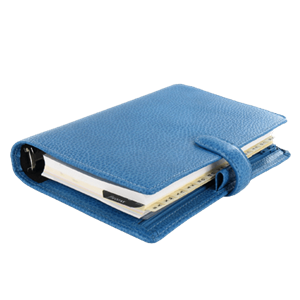 Discover Relief With BOTOX
There are several medical conditions that can be treated with BOTOX. Whether you are experiencing migraines, excessive sweating, or muscle spasms, Dr. Jerry Lewis can help determine if BOTOX is the right treatment for you. Contact Lewis Pain Management in Frisco, TX to schedule your consultation and learn more about BOTOX treatments.